Check the board for today's special
Krystle Holland is a mother of two who recently moved to a new city and started a new job. Her house stays busy with the constant flow of activities. Dinner has to be a planned effort with the going and doing on a nightly basis. Krystle is a Pinterest machine and is always looking for creative ideas. She applied Smark!® to the side of her wall next to the refrigerator to create a space to display the food menu for the week. Below we have documented her quick and easy installation process. Look for pictures of her Smark!® wall in action soon.
Prepping the space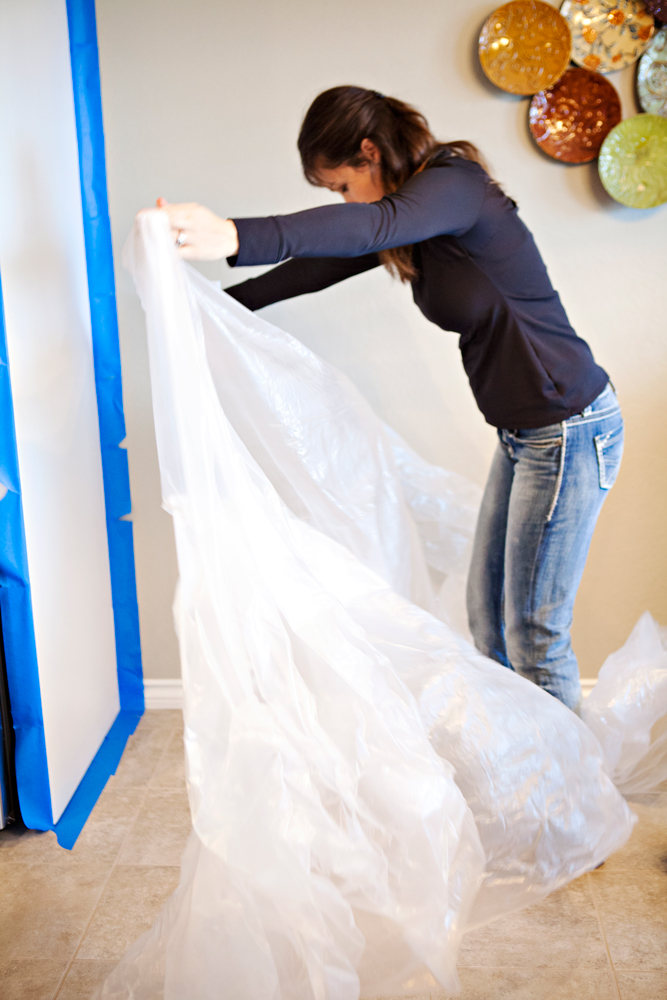 Reading the instructions is key with any project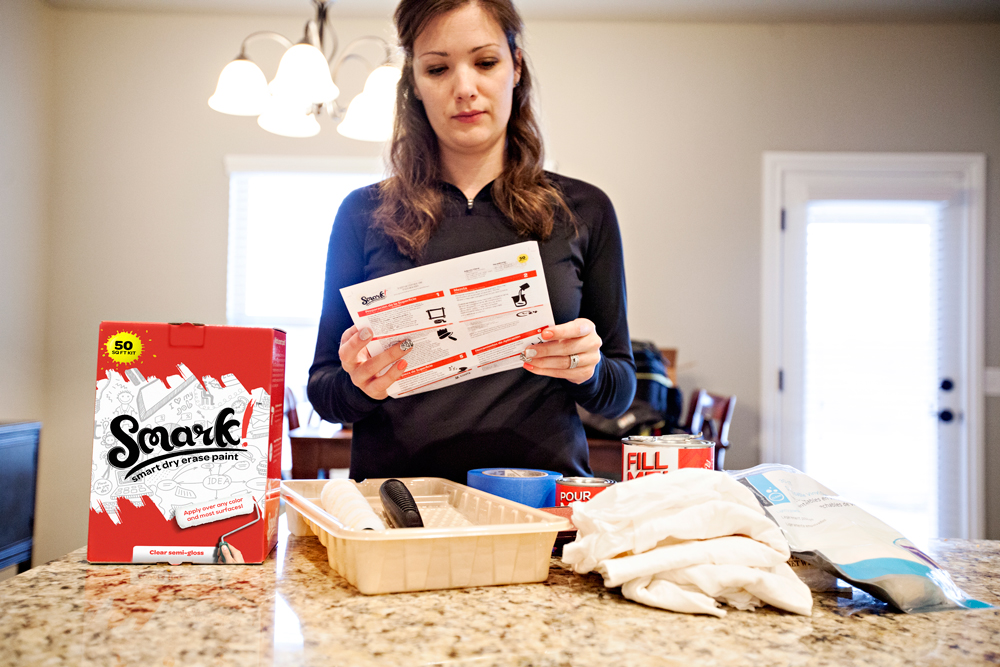 Sanding the wall. A smooth wall is key to a great writing surface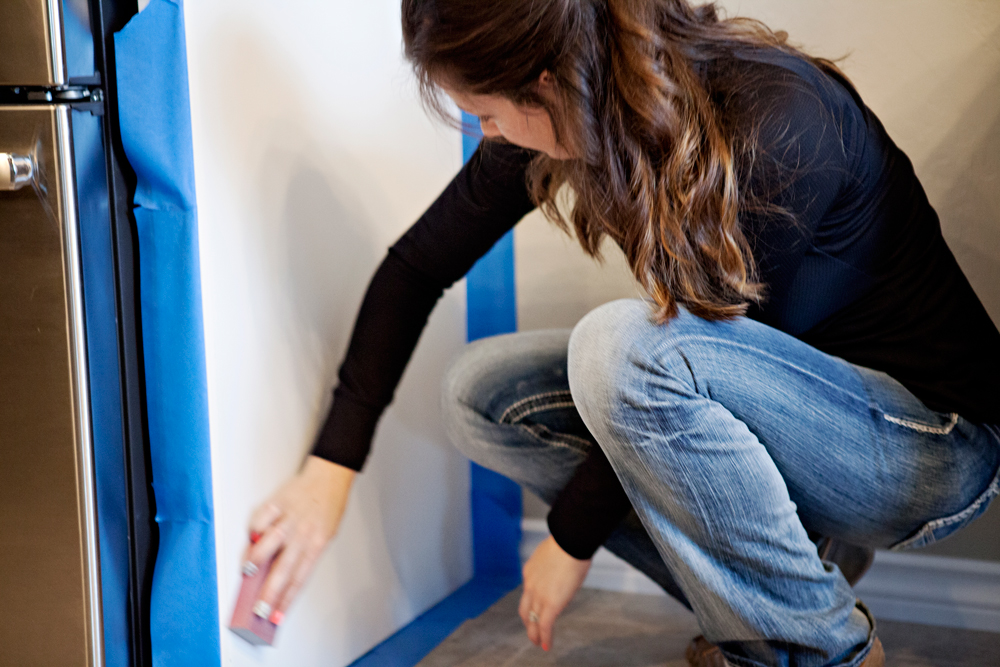 Pour the "fill me" can into the paint tray.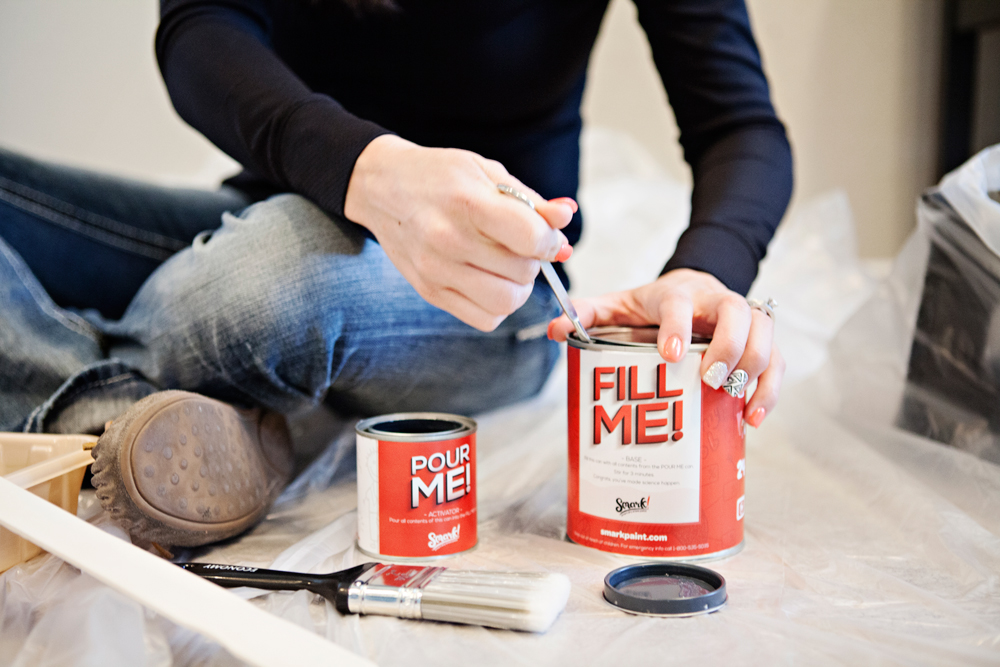 Stir for 3 minutes. It helps to play music during this process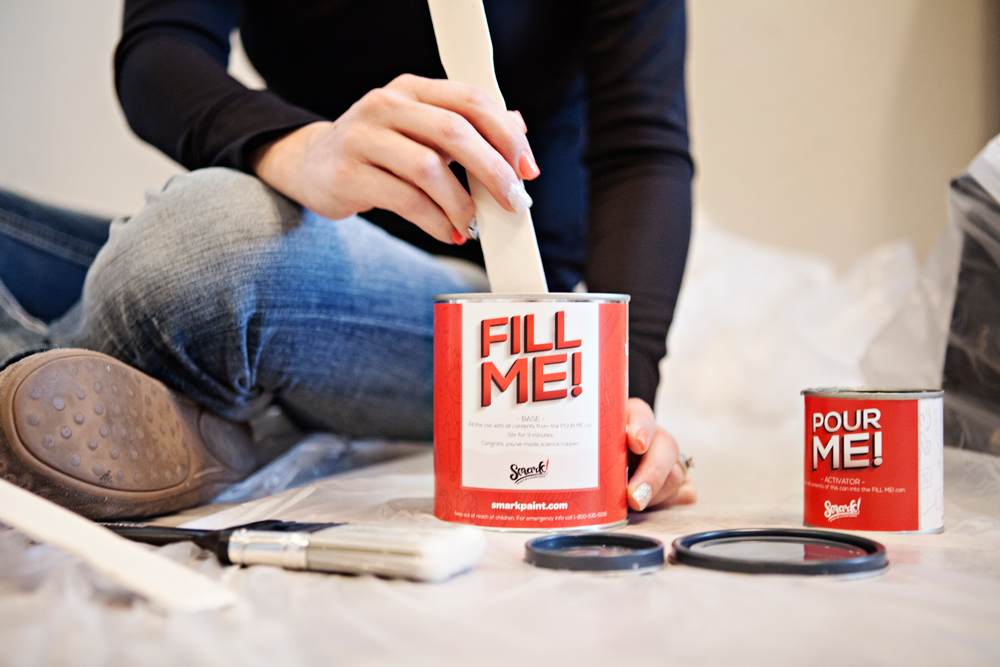 Fill Me goes into the tray and it's Smark!® time!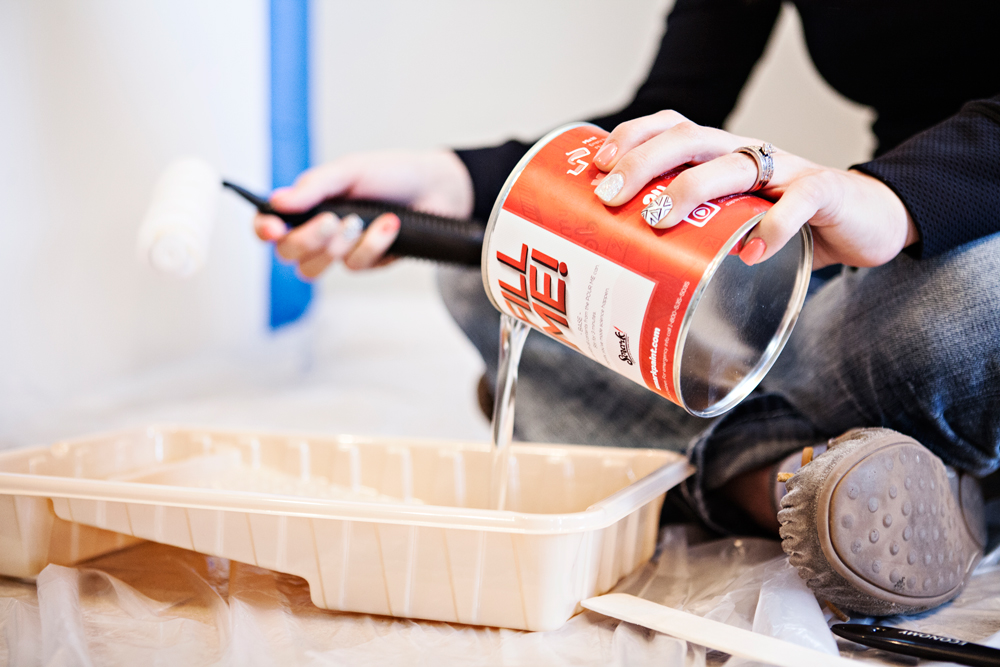 Cut in with a brush 1st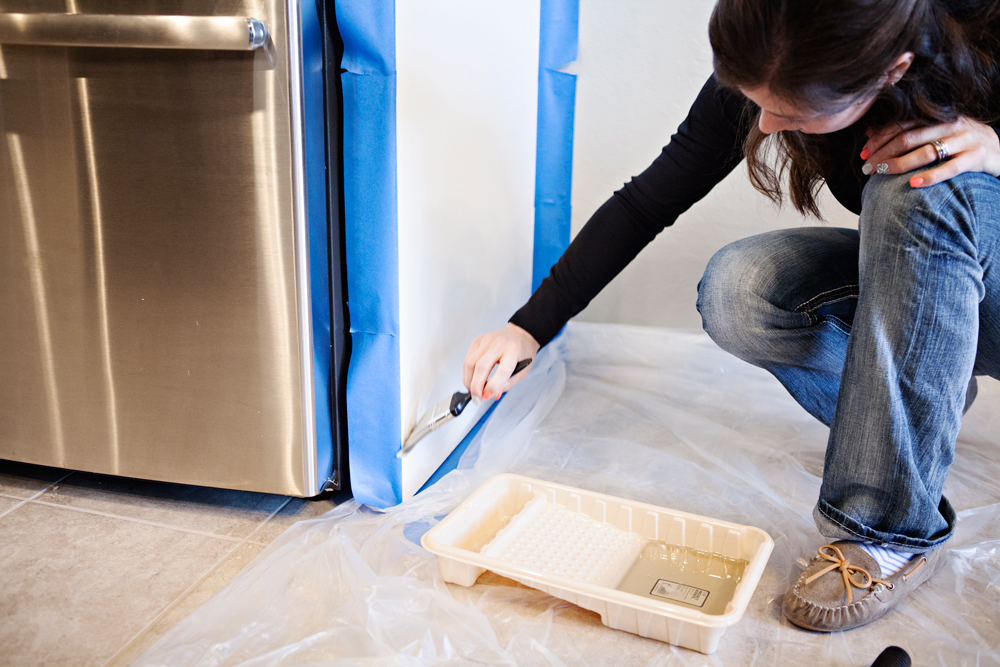 Roll the rest. Be a smooth operator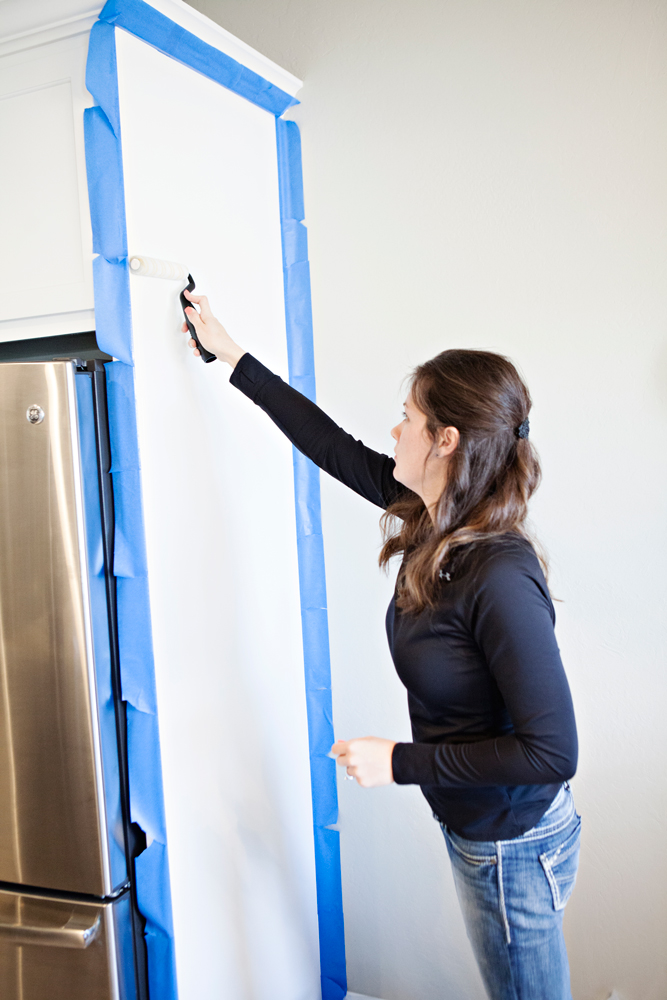 Remove the tape right after you finish and dispose of everything after the Smark paint has completely dried
Wash your hands and have a snack. You will be Smarking in 24 hours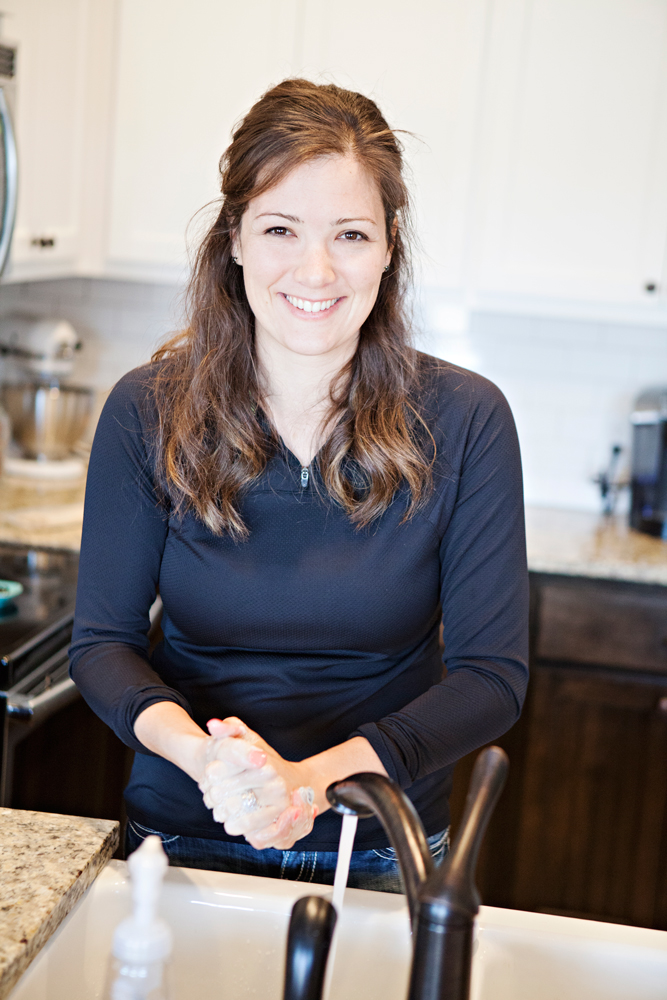 Smark!® wall in action